Product Description
PowerPoint – Let's Spell Brown
Let's Spell Brown relates the joy and benefits of owning a brown dog. They're playful, they're enthusiastic, they're loyal and sometimes….. mischievous. Included are two PowerPoint shows. One is a self-running PowerPoint, just open it and it automatically plays the show and the song. The second is a self-paced manual PowerPoint.
The self-running PowerPoint
The song automatically plays in sync with the slides that are programmed into the self-running PowerPoint show.  Each slide contains color illustrations, photographs and clearly printed text that correspond to the lyrics in the song. You and your preschoolers sing along and spell along while simultaneously seeing the words and letters you are singing. So…. your little ones learn new words while having fun. Aren't you clever!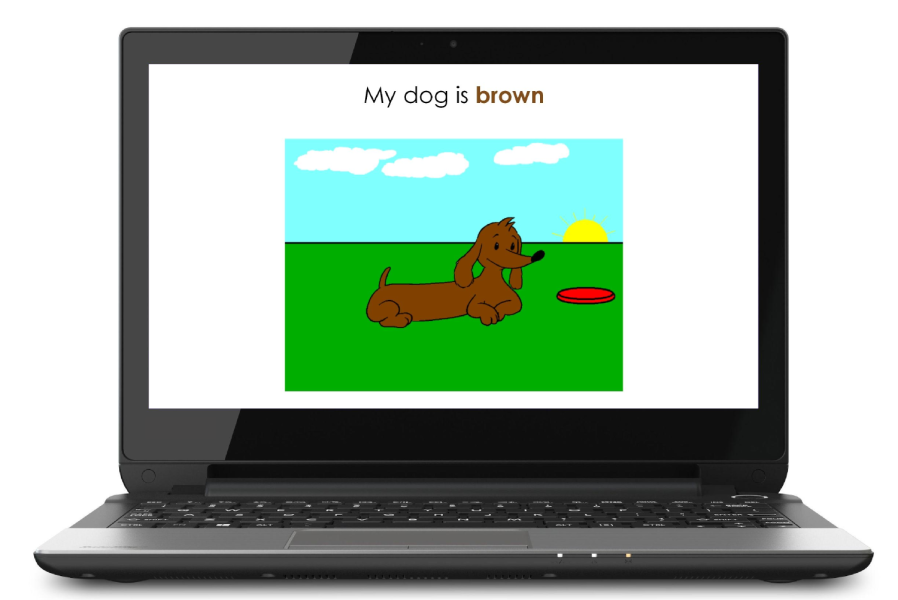 The manual PowerPoint
This PowerPoint allows you and your little ones to control the pace of the show. Manually click a slide to move to the next slide. Back up or skip forward. Read with your children. Discover new words. Explore and talk about new ideas, places and things. Slow down and hang out with you kids….
*Note – The best way to play the PowerPoint show is on a computer that has Microsoft Office PowerPoint software installed. If you don't have Microsoft Office PowerPoint software that's ok. Try the

Video

instead.