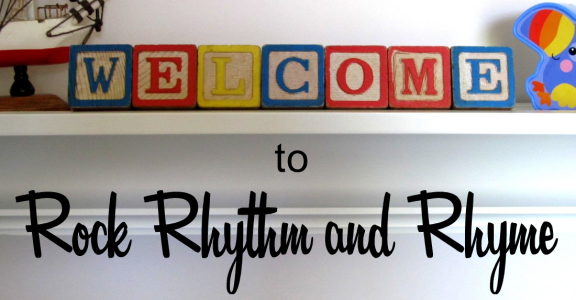 Do you have preschoolers in your life?
Are you a mom? A dad?
Maybe you're a preschool teacher.
Or maybe you're a home-school teacher, or a grandparent.
Whatever you are, whoever you are, if you have preschool age kids in your life…this website is for you.
What we do
At Rock Rhythm and Rhyme we design, write and produce fun educational songs, videos, ebooks, worksheets and PowerPoints just for preschoolers.
Everything we create is easy to use and works on just about anything; smartphones, tablets, iPads, laptops and desktop computers. This allows you and your pre-k kids to have access to all of our products on your favorite device.
All of our products are digital and can be downloaded directly from our shop. Each product display in the shop has a sample or demo included so you can see and hear the product before you buy. You can check out all our cool stuff here.
Why we do what we do
Raising/teaching preschoolers can be quite a challenge. You want your kids to have fun, enjoy learning and be successful. You want to help your preschooler build a love of learning that will last a lifetime.
We want to help too. So…we did this.
Songs for preschoolers
Most of our products are based on music. Music makes the learning process so much easier. Kids love music and they love to dance and sing along. Sometimes quite loudly.
All of our songs can be used to engage your preschoolers in a variety of essential learning activities. But our songs are also upbeat, lively and fun. There're great for car rides or playtime. So if you're not feeling educational, you can just dance or sing along. Loudly.
Videos for preschoolers
Like our songs, our videos are fun and educational all at the same time. They contain simple illustrations and photographs with clearly printed lyrics to each song.
PowerPoints for preschoolers
Like the videos, only in a different format.
Worksheets for preschoolers
Made specifically for preschoolers. These hands on worksheets are great practice for coloring, spelling, writing and lots of other important stuff.
And things for you too
In the near future we'll be offering a variety of things that we hope will be interesting to you. Articles and informational resources, contests, giveaways, discounts, lots of cool stuff.
In the mean time, please check out the shop.
If you'd like a little more information about who why and how check out the about page.
Lastly, please subscribe to Rock Rhythm and Rhyme Rewards to get updates about new stuff, discounts, sales and secret subscriber only deals. Sign up is free and easy. Just click here!
Have Fun. Learn More.
Mike